The Searchers Trilogy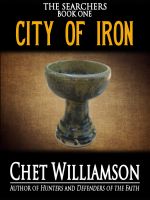 City of Iron - The Searchers Book I
Something is out there, and everything we know, everything we believe, everything we are – is doomed. Their identities are a secret. Their mission does not exist. There is no one they can trust…not even the one man pulling the strings.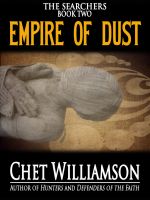 Empire of Dust - The Searchers -Book II
Laika Harris, Tony Luciano, and Joseph Stein are the Searchers – deep cover government agents directed by a man they dare not trust, exploring phenomena they cannot fathom. Now their hunt for the mysterious entity known as the Prisoner is leading them to a desiccated corpse in the Southwestern desert … and into the deadly midst of violent fanatics determined to set the enigmatic captive free.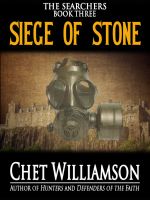 Siege of Stones - The Searchers, Book 3
He is The Prisoner, ageless, deathless, powerful beyond measure – and now he is free. A being as old as time, he has always been. For centuries a clandestine order of knights has guarded him, keeping his existence secret from an unsuspecting world. But The Prisoner has escaped his shackles, cutting a bloody swath of terror across America. His time is now.