Tales from Upon A. Time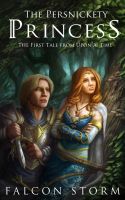 The Persnickety Princess
High up in the tallest tower of the purplest castle in the Kingdom by the Sea, Princess Lavender awaits rescue. Desperate as she may be, only the most dashing, well dressed, properly mannered prince will do. Oh, and he must stand exactly four and three-quarters inches taller than her. A princess has got to have standards, after all. Discover this comedic tale of princes, dragons and dreams.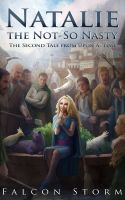 Natalie the Not-So-Nasty
When a young Alchemist accidentally fills the town with the noxious fumes of his newest potion, they turn to Natalie for her greatest curse yet. Can she convince him of her pure intentions, or will he, too, run away in fear? Will Natalie find herself questioning whether she really might be wicked, after all? Find out in this comedic tale of witches, rumors, and the magic of finding yourself.