Mama's Boys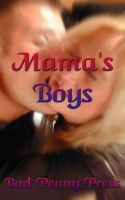 Mama's Boys
Oedipus and Freud have nothing on these three hardcore tales of a special bond between mothers and sons. A bond that dare not be broken by anyone outside of the incestuous relationship.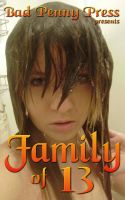 Family of 13
For the many fans of incestuous love, Bad Penny Press presents a compilation of its four best-selling e-books, and then throws in one more brand new, previously unpublished hardcore incest story available only in this special edition, and all at an incredible price! The result is "Family of 13," a collection of 13 erotic tales of "family-friendly" love and sex.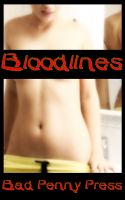 Bloodlines
"Bloodlines" is the latest collection of hardcore incest erotica from Bad Penny Press, continuing in the tradition of their popular books, "Sibling Love," "Mama's Boys," and "Daddy's Girls." This variety volume features 3 new stories: - "Doing Hard Time" (mother/son) - "Meghan's Emotional Rescue" (father/daughter) - "Miss Muffet" (brother/sister) Search for other titles from Bad Penny Press!