Willden Trilogy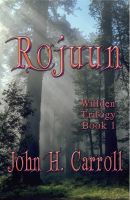 Rojuun
Book 1 of The Willden Trilogy: Rumors are spreading about a new race called Rojuun. They appeared from the depths of the mountains eight hundred years ago with the intention of taking over the world. Tathan of the Shadows has been charged with learning more about them. However, he must learn more about his very unusual companions before he can succeed.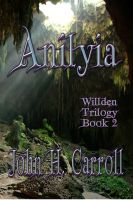 Anilyia
Book 2 of the Willden Trilogy begins the adventure shortly after the events of book one. Tathan and his companions meet danger with a healthy dose of humor and irreverence during their adventure. Tales of a kidnapped princess are spreading like quick-fire and the world may go poof if something isn't done.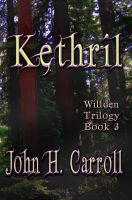 Kethril
Book 3 of the Willden Trilogy: The companions have a plan to return Princess Anilyia to the Kingdom of Mayncal. As with most of their plans, events happen in an entirely different way. The others begin to learn more about Tathan of the Shadows and his murky past. That past presents barriers to accomplishing their goals and they must overcome them.