Dralin Trilogy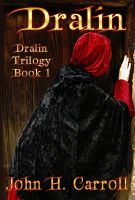 Dralin
Many cities know the touch of evil and despair, but none are as bleak as Dralin. A young woman flees her past, making Dralin her destination. A young Guardsman with his own dark history hopes to make a difference in a city without hope. Is sorrow their only destiny, or can love redeem them? Two young girls raised in this city learn life's hard lessons early. Will they be defeated by its evil?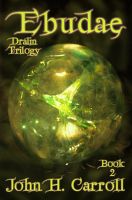 Ebudae
Book 2 of the Dralin Trilogy: On Ebudae Pallon's sixteenth birthday, she and her best friend Pelya are allowed into the city without escort. They visit the wonders of Carnival and make new friends. However, life in the city of Dralin is never simple . . . or safe. The Dralin Trilogy is a dark, swords-and-sorcery fantasy series following the lives of a few unusual individuals.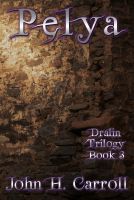 Pelya
Book 3 of the Dralin Trilogy: Sir Imbra has told Pelya that he would one day need her help. Will Pelya's sword arm be enough to battle a power beyond anything she's seen? Will Ebudae's power overcome the might of potent magic? In a city filled with despair, can the hopes and efforts of such talented individuals win the day?