Hunting for the Heart of God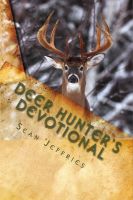 Deer Hunter's Devotional: Hunting for the Heart of God
Deer Hunter's Devotional is a book in which the author uses carefully selected scripture to discuss matters related to deer hunting. The author is not afraid to delve deep into topics such as the importance of sound doctrine and choosing your companions wisely, and each day's reading will leave you with wisdom to apply to your own Christian walk. A must-read book for the Christian sportsman.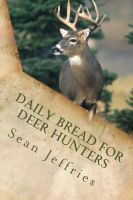 Daily Bread for Deer Hunters
In the second book in the "Hunting for the Heart of God" series, Sean Jeffries has written a devotional that has an entry for each book of the Bible. This book explores the sixty-six chapters of the Bible from the eyes of a sportsman and provides the reader with thought questions to help him discover how these themes apply to his own life, both as a hunter and a man of God.