My Master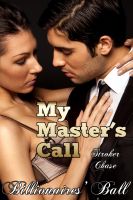 Billionaires' Ball (My Master's Call)
Julia is just a minimum wage data entry girl, but after meeting her new Dom, Damon, she's invited to her first ever Billionaires' Ball. She's familiar with light, fun play with her sexy, mysterious Master, but the billionaires desire so much more. Can Julia keep up with her Master and his friends?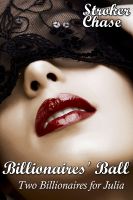 Billionaires' Ball (Two Billionaires for Julia)
Julia, guided through the underground bondage club by her rich Dom, Damon, signs herself up for the event of her life. Damon knows Julia too well. He catches her lingering when she sees a girl being double teamed in the bondage dungeon. Julia fears that Damon, being the mischievous, sexually liberated billionaire he is, will provoke the fantasy into reality.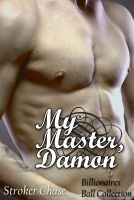 My Master, Damon (Billionaires' Ball Collection)
Rich, rugged, and incredibly handsome, Damon is the Dom of Julia's dreams. This collection follows Damon, beginning with him meeting Julia at their high school reunion to their wild, lust filled night in the underground dungeon of the Billionaires' Ball. Includes: a commanding billionaire, an innocent and beautiful heroine, Julia, bondage, spanking, whipping, threesome sex, and submission.