The Kincaids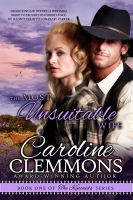 The Most Unsuitable Wife
Tall, bossy Pearl with her ragtag siblings and questionable cousin may not be a suitable wife for Drake, but Drake and Pearl learn that love--with a breathtaking dose of passion--overcomes danger and other obstacles to make their marriage a true romance.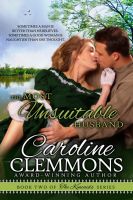 The Most Unsuitable Husband
Sarah Kincaid is determined her life will not end like her mother's, with a few straggly mourners. She will make a difference to lives. On her way home to Texas, she encounters rougish Nate Bartholomew and recruits his help saving three orphans. She feels like a rabbit waiting for the wolf-like Nate to pounce, but she's thinks she'd enjoy the result. Can she convince him to remain?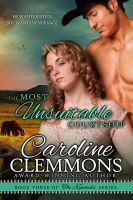 The Most Unsuitable Courtship
Storm Kincaid wants justice; Rena Dmitriev wants vengeance. Storm secures a temporary appointment as Federal Marshal so he can trail and capture the killers of his best friend and his friend's wife. Rena survived by hiding while the same men murdered her elderly husband. Storm intends to take her to town where she will be safe. Along the way,they discover a powerful and passionate love.