Gamearth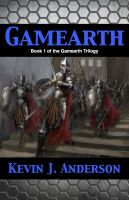 Gamearth
When four players decide to end their game, the characters inside the world of Gamearth (warriors, scholars, and the few remaining wielders of magic) band together to keep their land from vanishing.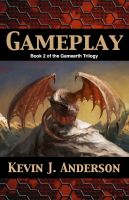 Gameplay
The Gamearth Trilogy continues. It was written in the Rules: Save the World! Now there is an odd connection between the gamers and their characters, splitting into factions to determine the fate of the Game itself and both the inside and the outside worlds.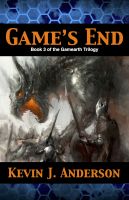 Game's End
The finale of the Gamearth Trilogy. It's all-out war between the players and characters in a role-playing game that has taken on a life of its own. The fighter Delrael, the sorcerer Bryl, and famed scientists Verne and Frankenstein, use every trick in the Book of Rules to keep the world of Gamearth intact while the outside group of players does everything possible to destroy it.