The Coffin Maker's Daughters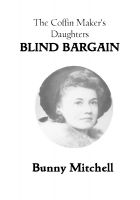 The Coffin Maker's Daughters - Blind Bargain
A novel set in Victorian England. When Lily Spencer, naive and vulnerable, marries Charles Nightingale they strike a Blind Bargain for neither knows much about the other. But Lily discovers a dark secret that Charles has kept hidden.Lily struggles to rise above the pain of delusion and cope with a life devoid of physical love. A story of intrigue, misunderstandings, love, hate and revenge.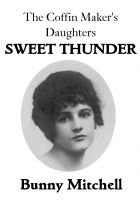 The Coffin Maker's Daughters Sweet Thunder
Set in Victorian England, this is Daisy's story.The Wakeford farm is bleak, the inhabitants even bleaker. Jonas Wakeford, a religious bigot, has a wife on the brink of insanity and a simpleton for a son. Daisy's arrival to take up the position of housemaid has a devestating affect on all their lives.Sweet Thunder follows Daisy from here to the warmth and magic of the Variety Theatre and back.