I-Team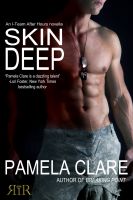 Skin Deep (An I-Team After Hours Novella)
By
Pamela Clare
Series:
I-Team
, Book 5.5. Price:
$2.99 USD.
Words: 52,660. Language: English. Published: May 15, 2012. Category: Fiction
Megan has worked hard to get back on her feet, leaving the nightmare of her teen years behind. When she is attacked by a man from her past, a scarred stranger intervenes, saving her life. Despite the man's rough appearance, she feels safe with him. But confronting the past is never easy. Megan will have to learn to trust Nate to survive and to claim a passion that is more than Skin Deep.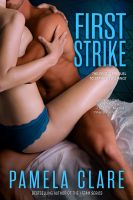 First Strike
By
Pamela Clare
Series:
I-Team
, Book 5.9. Price: Free! Words: 17,470. Language: English. Published: October 19, 2013. Category: Fiction
When broadcast journalist Laura Nilsson and active-duty Navy SEAL Javier Corbray meet in a hotel bar in Dubai City, all they want is a no-strings-attached hookup. Neither of them has any idea how deeply this weekend of mind-blowing sex will impact their emotions—or where their passion will eventually lead. Warning: This novella ends with a cliffhanger.