Underdogs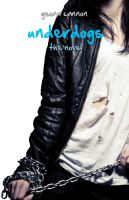 Underdogs
Ariadne Willow is a private investigator with a secret weapon. She's a canidae, a person with the ability to transform into a wolf at will. Using her heightened senses to track and her shapeshifting to follow people without being seen, she's made a decent business for herself and her associate Dale Frye.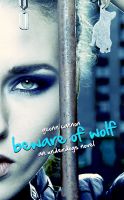 Beware of Wolf: An Underdogs Novel
Jenna's mother hires Ari so she'll know that finding her daughter is the top priority for at least one person. Ari agrees to take the case, putting her at odds with a Detective Lorne, whom she first encountered during the Gavin debacle. Lorne has grown suspicious of what happened that night and uses the opportunity of working together to try and figure out what secrets Ari is hiding.