For Honor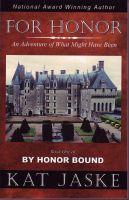 For Honor: An Adventure of What Might Have Been
Escape to the intrigue and adventure of 1638 France where the musketeers uncover an insidious plot to overthrow King Louis XIII and divide the country. Fight with the musketeers; ride with them and find the spies. Try to stay alive, and just accept that Lady Laurel's fencing skills are needed. She's good, surprisingly good—-and beautiful. Enter a battle where honor is more valued than life.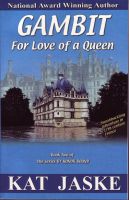 Gambit For Love of a Queen
King Louis XIII is a weak leader with no love for his wife Queen Anne. Power, saving face, and honor are paramount, always. Laurel — the secret leader of France's spy network — has absolutely no doubt that he would plunge France into another devastating war if he learns Anne has been kidnapped. Join the musketeers and Laurel and find the queen. God may save the queen, but who saves the heroes?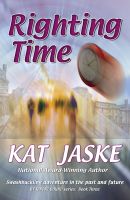 Righting Time
The three dashed-only sparing a moment to grab one final parcel-into the time chamber and Jala pressed several buttons. The trio vanished. They might never have existed—just as the control room no longer existed and never would unless they set time right. Time may be resilient, but the main timeline could not stand up to such massive tinkering as this Konrad, yanked from the past, had launched.