The Light Tamer Trilogy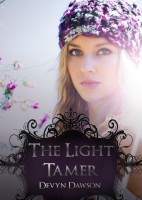 The Light Tamer
**WARNING** This book contains a love story, "instalove" for a reason - read at your own risk of swooning. Ages 13 and up. Jessie finds herself in a world with new friends who teach her how to be a Light Tamer. Her new best friend, Amber, offers comedic relief at all the wrong moments.This is a book filled with friendship, mythology, and laugh out loud moments.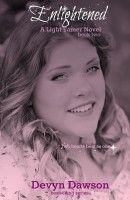 Enlightened A Light Tamer Novel
Jessie Lucente, a Light Tamer, has started her junior year in New Bern, NC. She has a new boyfriend, Caleb Baldwin. He is beyond good looking, he is her mate for life. They've been bound by the light and will rule and heal with it too. A trip to the woodlands will change this young couple for eternity.