Waltzing with the Wallflower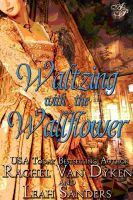 Waltzing with the Wallflower by Rachel Van Dyken and Leah Sanders
The Season has only just begun, but already Ambrose Benson Earl of Hawthorne is bored. That is, until his brother offers him a challenge. Something worthy of his particular talents. The object: The girl hiding behind the potted plants: the one in the horrible dress. The goal: Turn her into the envy of the ton. A lady suitable for a duke.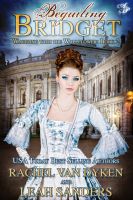 Beguiling Bridget by Rachel Van Dyken and Leah Sanders
Driven to distraction by the redhead across the room, Anthony Benson barely hears the terms of his brother's challenge before agreeing to them. No matter. It will be easy. Viscount Maddox has never had any problem impressing the ladies. And four weeks is more than enough time to win over this so obviously neglected wallflower. But things are never as easy as they seem.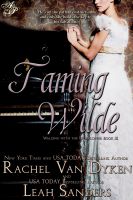 Taming Wilde by Rachel Van Dyken and Leah Sanders
Sir Colin Wilde's broken heart has sent him over the edge. And he is convinced the only way to get over the loss of Lady Gemma is to lose himself in debauchery. Prim and proper Lady Gemma isn't about to let him soil his reputation. In spite of the propriety ingrained in her since birth, she throws convention to the wind and sets out to do the impossible... seduce a rake and tame Wilde.