The Civil War by Col. Thom Nicholson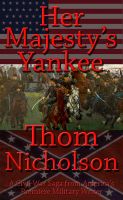 Her Majesty's Yankee
The youngest son of the Duke of Bransworth finds himself drummed out of the Army in disgrace and, still a fighting man, travels to the United States where a Civil War is raging. Not only does he soon find himself in the gunsmoke and cannon fire, but attracts the attention of President Lincoln and General Grant. And an epic battle is on the horizon...Gettysburg.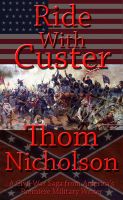 Ride With Custer
Lt. Col. John Whyte rides into the hell of battle in the Civil War and makes friends and enemies. Gen. Custer recognizes John's courage and determination, hard won after serving his place of birth, England, in India. Thom Nicholson, a retired Army Green Beret, knows battle first hand and is a Civil War historian who takes combat to another dimension. Don't miss this great series.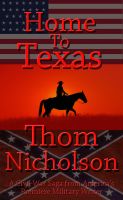 Home to Texas
Doctor Travis Sasser, General John Bell Hood's battle surgeon, is captured, sent to the Union POW camp as 1864 looms near. He is resigned to sitting out the war in the "escape proof," prison until he gets a letter from his home in Texas. His father is seriously ill and the carpetbaggers are trying to get his father's ranch! It's time to hang up the surgeon's scalpel and pick up a Spenser.