The Water Keepers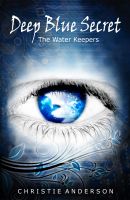 Deep Blue Secret (The Water Keepers, Book 1)
California teen Sadie James has the perfect life. But everything turns upside down when she's rescued by a mysterious boy who won't even tell her his name. As Sadie pushes for answers, she realizes her life isn't as perfect as she thought. Not only is she caught in a world of dangerous secret agents she never knew existed, but it turns out her true identity may be the greatest secret of all.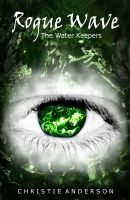 Rogue Wave (The Water Keepers, Book 2)
After five months of blissful pretending, Sadie and Rayne are practically the couple of the year. But when Ash Hastings, the son of the black-eyed man who almost drove Sadie to her death last November and Rayne's supposed best friend, makes an unnerving appearance in Sadie's life again, the path to her future takes an unexpected turn. And this time, Sadie's life isn't the only one in danger.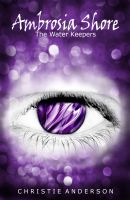 Ambrosia Shore (The Water Keepers, Book 3)
Finally, Sadie & Rayne can be together without any lies, without hiding who they are, in a world that shines brighter than Sadie could ever imagine. There's only one problem. Rayne had to break grievous laws in order to bring her there, and he is expected to pay the price. Now, Sadie is alone in an unfamiliar world and desperate to help Rayne before it's too late.