The Mullinix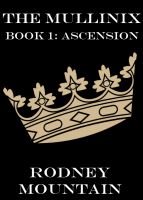 The Mullinix Book 1: Ascension
Copeland Steele was but a standard citizen in the Mullinix Empire when he was chosen out of citizenship school to be the next apprentice leader of the nation. A whole new world awaits the young man the world now knows as Medoferro as he navigates the waters of the new role thrust upon him, a role he never wanted and one he would have given most anything to avoid.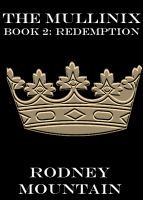 The Mullinix Book 2: Redemption
It has been ten years since Medoferro was unceremoniously pushed from apprentice to Mullinix. His realm has remained quiet, however there are black clouds on the horizon. The Mavelan forces have disappeared, Siraq is nearly in civil war and the Bolantine Empire has come up out of nowhere in the south. The Mullinix may have to deal with a threat even closer to home in search of Redemption.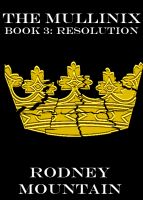 The Mullinix Book 3: Resolution
It has been twenty years since the end of the Bolantine war and an uneasy peace has been holding between the Mullinix-Sotan alliance and the Bolantine Empire. Copeland Irons, reigning Mullinix, is in service school along with his friends as a new change comes along the horizon. Along with his cousin Kyrie he is brought into the family business as he deals with life in the shadow of the Mullinix.