The Charon Chronicles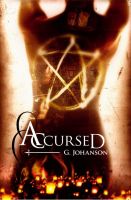 Accursed
Delve into a murky world of morally complex characters beginning in WWII where another war is being waged in addition to the war between men, a war involving spirits, witches and demons. Both paranormal romance and coming-of-age tale, Accursed is the first book of a trilogy (Accursed, Underbelly, Eidolon) exploring occultism amongst the Greatest Generation.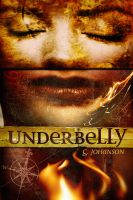 Underbelly
Underbelly, the sequel to Accursed, follows James Grey again as he tours the States performing as a medium, contending with dark forces hidden in the shadows. The greatest danger comes from fulfilling a favour for a friend, which threatens the present and all that James holds dear.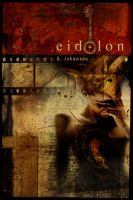 Eidolon
Eidolon, the final book in the Accursed trilogy, is set in Cold War America and details the fall and rise of the spiritualist medium, James Grey, alongside the systematic liquidation of any and all occultists.