The Valruna Saga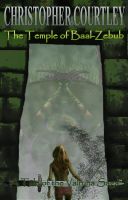 The Temple of Baal-Zebub (Tale I of the Valruna Saga)
A warrior-woman/sorceress from the northern steppes visits the ancient and wicked city of Bel-Athis, "The Jewel of the Sands" while traveling through strange desert lands far to the south and east. There she comes into conflict with the vicious tyrant Ammon-Zul, High Priest of Baal-Zebub, "The Lord of Flies," a devil-god who demands human sacrifice lest he unleash a terrible plague upon the city.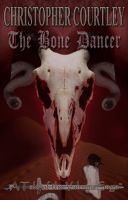 The Bone Dancer (Tale II of the Valruna Saga)
Having fled the wicked desert city of Bel-Athis with the wrath of the devil-god Baal-Zebub at their backs, the barbarian warrior/sorceress Vana Valruna and her trusted guide and companion the wily thief Jerob stop for a much-needed rest at a caravanserai on their way to the great port city of Rakasad, where the ultimate betrayal turns what at first seemed like a safe haven into a most deadly trap.