Victoria Chronicles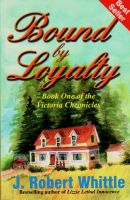 Bound by Loyalty - Victoria Chronicles Trilogy, Book 1
Nancy and Dan's friendship begins in 1900 in a Victoria BC orphanage. Tracing their lives for the next 20 years, Whittle writes with such passion and sensitivity, using actual events, facts, characters, and locations that his readers find it difficult to discern fact from fiction. Fans describe this series as awesome, entertaining, a refreshing change, and wonderfully educational for all ages.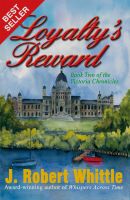 Loyalty's Reward - Victoria Chronicles Trilogy, Book 2
With the beginning of WW1, Nancy and Dan find their plans temporarily altered as Meg and Jeb become special friends. Meanwhile, Dan fights off pressure to enlist in the army due to other commitments. Nancy discovers the war effort is beckoning as Seattle friends provide her with an exciting opportunity.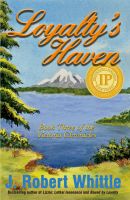 Loyalty's Haven - Victoria Chronicles Trilogy, Book 3
In the final chapter of this popular family saga, new challenges await as Nancy continues her charity work in Victoria. In 1918 as the war comes to an end, tragedy strikes in the form of the deadly Spanish Influenza Epidemic. Whittle's extensive research dispels any thoughts that the Pacific Northwest was not affected by this dreaded disease - then happy news boosts morale in the Brown household.