Taming the Cowboy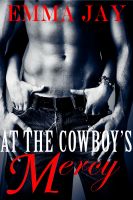 At the Cowboy's Mercy
Kennedy Stacey couldn't be more down on her luck. Her father, a rodeo cowboy, recently passed away after a long, expensive illness. The medical bills, combined with his habit of gambling and the fact that she had to quit her job to take care of him,has left her homeless and with no place to go but back to the rodeo. She tracks down Luke Delaney, one of her father's proteges, and asks for help.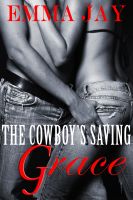 The Cowboy's Saving Grace
Bronc rider Liam Delaney has earned a place in the NFR in Las Vegas for the second time. Before he rides, he wants to look up the stripper he'd spent two weeks with, four years ago. Grace Bertrand is working at the same club when Liam walks in. She never thought she'd see him once the rodeo left town. The person she is now is just as attracted to him as the old her. What will she do now?