Bridesmaids in Paradise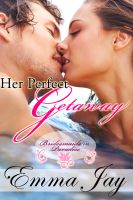 Her Perfect Getaway
Business woman Elizabeth Black arrives in Hawaii on a trip with her girlfriends. Elizabeth hasn't had a vacation or a relationship in a long time, but she never expects to be drawn to their laid-back beach-boy tour guide. Handsome Max Sullivan is something she vaguely remembers–fun. Her friends encourage her to indulge in the fling. But when she gives into desire, will she also give up her heart?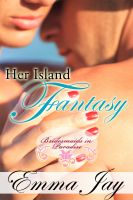 Her Island Fantasy
Bailey Warwick has had a crush on Ian Viera, but he was involved in a longterm relationship. But now he's free, and the two of them will be spending time together in Hawaii for his brother's wedding to her best friend. Add to that, since her weight loss, she's realized if she sets her mind to something, she can have what she wants. And she wants Ian Viera. Will she have the courage to go for it?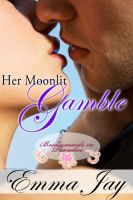 Her Moonlit Gamble
Joslyn Alexander does a good job at keeping herself distant--from everyone but her best friend, Andrew Norris. He's been there for her since her parents died and helped her get on with her life. Now he's home from the army and wants something more. He accompanies her to her friend's wedding in Hawaii, where they zip-line, hike, and dive with sharks. But the real risk is making her fall in love.