Blackwolf Hot Shots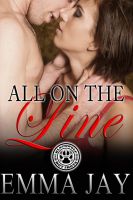 All on the Line
Jaci Nichols thinks nothing can make her feel as alive as fighting wildfires--man against nature, standing up to danger every day. Until her crew chief, Cal Sinclair, kisses her after a close call on the fire line. Wow. Now she's craving more, but he wants to keep his distance.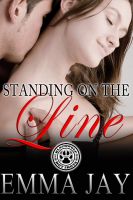 Standing on the Line (A Blackwolf Hot Shots erotic novella)
Sheriff Cheyenne Culpepper has been alone in the small town of Purity, California for two years since the death of her husband. But she hasn't realized she was lonely until handsome hot shot firefighter Deacon Granger showed up, flirting and making her remember she's a woman with needs too long denied. But bringing him into her bed can put her heart and her reputation on the line.