The Centaurs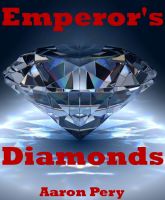 Emperor's Diamonds
The parallel worlds' travelers Marty and Nick are back in a human world, 1957 Miami Beach. It's totally different geo-politically from their old one. America comprises of eighty states, Russia had been impovershed by WWII and Stalin, Germany is devastated, and Japan had been obliterated after invading the US. Nick is exposed as being the last of the Romanov line and helps free the Russian people.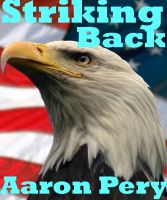 Striking Back
The parallel world travelers return to their country and timeline where they live on their own rather than surrounded by royal retainers. They go to Las Vegas, where they amass a huge fortune playing poker which they use to build a financial empire. Their hectic though satisfying world is shattered by terrorist attacks on the US and are asked by the President for help rid the country of its enemy.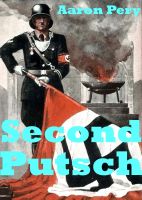 Second Putsch
When their airplane crashes, the parallel worlds travellers arrive in a post World War II realm where they quickly attain eminent social and corporate position. They uncover and then ruthlessly quash a plot by the escaped former Nazi leadership to regain control of Germany and the entire world through reviving the Third Reich and its old horrors.