Legend of Reason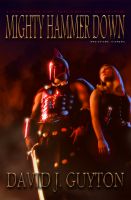 Mighty Hammer Down
The small flames of the old magic roar to mighty infernos; burning some and lighting the way for others. Great beasts now walk the earth again, and the gods themselves have come down to influence the world of man once more. But the new god of war is not interested in their agenda. He fights with all his might for the freedom of mankind, struggling to bring light to the coming darkness.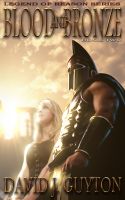 Blood and Bronze
The doom of the western world is on the horizon. Hope that was promised has turned to dust, and the violent storms of rebellion begin. Beings from hidden realms demand their freedom, or threaten all of mankind with their legions of the dead. Will Medora fall to shadow and flame? Or can our heroes bring the light of freedom to the fallen realms?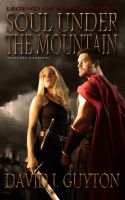 Soul Under the Mountain
The machine of war is oiled with the blood of free men and their oppressors. The nations of the east have come to destroy the men of the west, ripping down their cities and their culture. The light of liberty grows dim, and to reignite that fragile flame, Rommus must confront the most ancient being still living in his realm.