The Time Traveller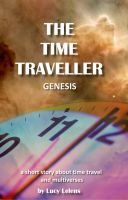 The Time Traveller - Genesis.
Once upon a time, in world far away, there lived a man. He was on a mission.He was the Traveller-a man driven to build his own Time Machine, a man driven to make an incredible impact on the universe. A man who sensed something was wrong with the Universe. Here begins his journey - he did not know then it would take him to the edge of time and space. A short story about time travel and multiverse.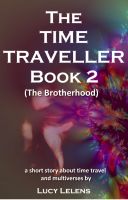 The Time Traveller – Book 2
Fresh from his success in getting his time machine up and operational, the Traveller finds himself and his two companions in trouble when they are visited by, and attacked by, beings called the Brotherhood. Sue reveals a deep surprise which turns out to be the cause for the attack. Then when the Traveller and his companions decide to pursue the Brotherhood, they land in a world of white and death.