No More Dreams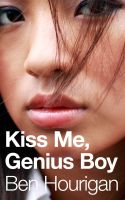 Kiss Me, Genius Boy (No More Dreams #1)
Joshua Rivers was born to expect great things. A former child prodigy and the son of a lottery winner, he also believes himself blessed with a vision of his perfect destiny and his perfect love. Now in his early twenties, he waits for the moment, and the girl, that will show him his time has finally arrived. And when it does, he resolves to take what is his, whatever it costs him or anyone.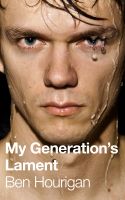 My Generation's Lament (No More Dreams #2)
It's been ten years since Joshua Rivers had his dream of the girl he believes he is supposed to marry, and she's still nowhere in sight. Now twenty-two, Joshua is stuck in a life markedly different from what he expected. Little does Joshua know that by the end of the year he'll have met his destined love at last.