Lacey Hannigan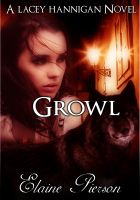 Growl
A teenage girl with special powers runs away from home and encounters a group of werewolves. All hell breaks loose when Lacey finds herself trapped in the middle of a lifelong feud between two alpha males who both want to claim her as their own.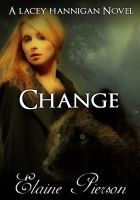 Change
Change is book 2 in The Lacey Hannigan series. Lacey Hannigan always thought her human life was hard and unfair, but now that she is no longer human, her life is about to get a whole lot harder. Taken away from the man she loves to a remote mountain so she can learn to adapt to her new life as a werewolf, she is forced to accept changes that she's not ready for, both with her body and her heart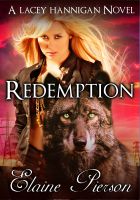 Redemption
Cole is missing and everyone is certain that he's dead. As the days pass, Lacey becomes more depressed and unstable. The trust she had with Jesse has been broken. She knows he's hiding something from her and has vowed to find out what. Will learning the truth about what he's done send her over the edge of sanity? And if it does, who will survive?