Bear Chronicles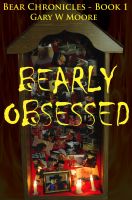 Bearly Obsessed - Bear Chronicles Book 1
A group of gay bear men living in Houston, Texas facing the year that will change their lives. A gunman's bullet shatters their world, and after the police can't find the killer, some in the group decide to do it themselves. Will they all survive to see the new year? Filled with humor, danger, love and heartbreak, this story will leave you wanting more.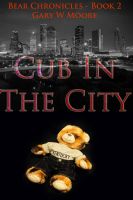 Cub In The City - Bear Chronicles Book 2
Brett, a 12 year old child, is forced to leave his small town country home because he is gay and live with his uncle in Houston. His uncle and his group of friends do their best to make him feel at home. But when one of the guys's ex plans revenge, Brett gets caught in the middle and is taken on a bizarre roller coaster ride that many adults couldn't endure.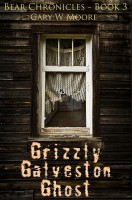 Grizzly Galveston Ghost - Bear Chronicles Book 3
A hurricane brings the guys to Galveston to help with Ronnie's uncle's B&B. After discovering a grave in the backyard, strange things start happening. They delve into the mystery concerning this discovery. Can they solve a hundred year old murder without waking the dead? Will a medium help or hurt their cause. Could one of them end up paying with their life for getting involved.