Hostile Operations Team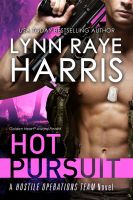 Hot Pursuit (A Hostile Operations Team Novel)
Special Ops commander Matt Girard has been ordered to stay out of trouble pending an investigation into a Top Secret mission gone wrong. But when his childhood best friend needs him to save her sister, he'll risk his future--as well as his life--to help the woman he once wronged. Evie Baker has no intention of falling for Matt ever again--but her heart might not be as impervious as she hoped...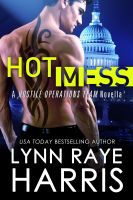 Hot Mess (A Hostile Operations Team Novella)
Sam "Knight Rider" McKnight is used to looking out for his best friend's baby sister. But Georgeanne Hayes isn't a baby anymore--and someone's threatening her life. Sam will do anything to keep Georgie safe. But when they're locked in a remote house together, will he be able to keep his hands--and his fantasies--to himself? A Hostile Operations Team novella, complete at 33,000 words. Spicy!