Tales of the Mythic World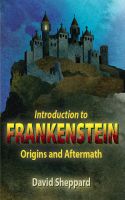 Introduction to Frankenstein: Origins and Aftermath
In the summer of 1816, five young people came together on the shores of Lake Geneva. It would be one of the most important events in literary history and result in the creation of a work that would never go out of print. That work is the novel Frankenstein. This is the story of how it all happened, and the tragedy that struck in its aftermath. Painstakingly researched and thoroughly documented.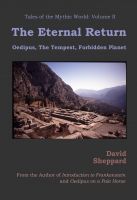 The Eternal Return: Oedipus, The Tempest, Forbidden Planet
The Eternal Return is Volume II of the Tales of the Mythic World series. This narrative discusses the relationship between Sophocles' Oedipus at Colonus (429 BC), Shakespeare's The Tempest (1611), and the Adler/Hume movie Forbidden Planet (1956). It also delves into the relationships between the authors' lives and their work.