The Samurai Revival Trilogy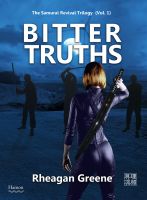 Bitter Truths (The Samurai Revival Trilogy, Vol. 1)
In 2020, guns are banned throughout the world. Law is maintained by International Peacekeepers; modern-day Samurai. Tessa and Penny are close friends working hard to build a better future. But then tragedy strikes, leaving Tessa's life in ruins. Desperate for justice, she embarks on a remarkable journey which draws her deep into a criminal conspiracy with a deadly opponent concealed at its centre.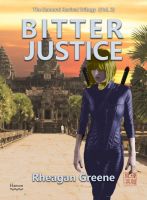 Bitter Justice (The Samurai Revival Trilogy, Vol. 2)
Tessa now knows who murdered her best friend, and is determined to help bring them to justice. However, she is soon caught up in a vicious struggle and worries she is losing sight of her high ideals. But as more of her friends fall, and narrowly escaping death, she is appalled by what she must do to survive. But then she is entrusted with the most precious of charges: to be protected at all costs.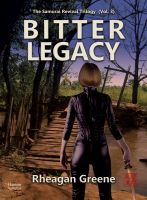 Bitter Legacy (The Samurai Revival Trilogy, Vol. 3)
Nyunt, Tessa's adopted daughter, goes to Burma to trace her family − returning convinced Tessa killed her father. A deep rift forms between then so Tessa goes there herself. She uncovers the truth, but is captured and cruelly imprisoned − losing her sword. Once free, Tessa pursues her captors relentlessly. But her friends question her reliability as Japan's very existence comes under threat.