The McKenna Legacy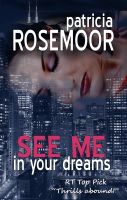 See Me In Your Dreams (McKenna 1)
The McKenna Legacy: See Me in Your Dreams Keelin McKenna dreams through other's eyes. She knows that somewhere, a teenage girl needs help. Desperate to find his daughter, Tyler Leighton thinks Keelin is trying to run a scam until she dreams something known only to him and his child. They work together to find the girl...and in doing so, find each other.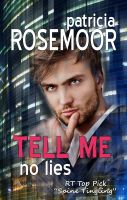 Tell Me No Lies (McKenna 2)
Skelly McKenna, host of The Whole Truth, tells a wild story about Rosalind Van Strattan's grandmother that not only angers her but makes her fear that that her company Temptress will suffer. Digging into the past puts them both in danger. Roz holds the key to the story of a lifetime, one that could make Skelly's career. A story that could ruin her family.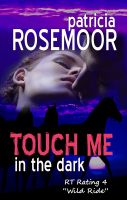 Touch Me in the Dark (McKenna 3)
Kate Farrell communicates with the wild mustangs on the refuge through feelings. But after they trample her oldest friend and mentor, she can't fathom why. Who started the deadly stampede? Kate suspects Chase Brody, the man who not only runs the refuge but once shared passion with her. Can she trust him?