Quid Pro Quo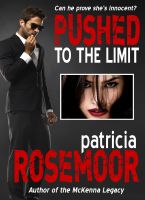 Pushed to the Limit (Quid Pro Quo 1)
CAN HE PROVE SHE'S INNOCENT? Sydney Raferty Lord claims her husband died on their wedding day. No body. No proof that she ever married him. When his body is found in the woods, Sydney claims this is not the Kenneth Lord she married! Kenneth's friend Benno DeMartino, undeniably attracted to the supposed widow, aims to find the murderer and help prove Sydney innocent.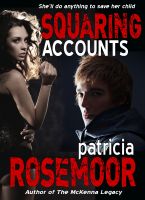 Squaring Accounts (Quid Pro Quo 2)
SHE'LL DO ANYTHING TO SAVE HER CHILD Honor Bright is terrified when her daughter is kidnapped. The ransom: steal documents from a lobbyist. Though horrified at committing a crime, she fears for her child's life. When Dakota Raferty catches Honor stealing documents, he sets out to find the kidnappers and save her daughter. Still, Dakota doesn't trust Honor, no matter how much he wants her.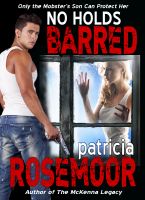 No Holds Barred (Quid Pro Quo 3)
ONLY THE MOBSTER'S SON CAN PROTECT HER Asia Raferty fights off a rape. Knowing this is a racketeer's plot for revenge against her judge father, Asia asks his son for help. Estranged from his father, Dominic Crawford thinks his sister Jessica might be able to influence King Crawley, but first they'll have to find her. Working with the sexy Dominic, Asia soon desires more than his protection.