Soldiers in Heat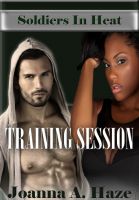 Soldiers in Heat: Training Session
Staff Sergeant Kimberly Woodson's decision to attend Officer Candidate School has caused a rift in her home life. Charles, her soon-to-be-ex-husband, is determined to work things out despite his infidelities and will do anything to have his way. Passions fly when Jonathan lays eyes on Kimberly. Neither has dated outside their race, but they find themselves drawn to one another.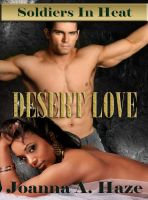 Soldiers in Heat: Desert Love
All of Staff Sergeant Serenity Locket's military career, people have assumed she'd gotten to where she has because of her exotic looks instead of her hard work. Sergeant First Class Michael Para is heartbroken after his last deployment finds him divorced and alone. A brush with danger pushes their limits. Against Army regulations and dating outside their race, they find themselves falling in love.