Lucia Noir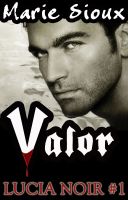 Valor (Lucia Noir #1)
"There's a boy with bat wings on my couch; could I borrow a cup of O positive?" When Lucia's Doberman inexplicably attacks a stranger, she stretches the rules to avoid the police. But the handsome Spaniard Ramiro is over 500 years old, drinks blood, and, by the vows he once swore, is still a monk. And he's running from something he's afraid to even talk about. But what can frighten a vampire?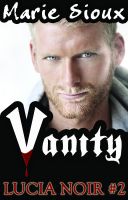 Vanity (Lucia Noir #2)
Lucia and the vampires move together so Lucia can own a proper threshold to protect them all. It's lucky they have the extra room when they stumble upon a shy werewolf whose clan may have been abducted by Anohito — and then an old flame returns to reclaim Aaron's heart, but she doesn't seem to like Lucia. Oh, and a vampire hunter has tracked rumors to them and mistaken Lucia (mostly) for a hunter.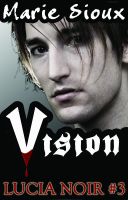 Vision (Lucia Noir #3)
Tormented by thoughts of creatures trapped in Anohito's laboratory and left to starve, Ramiro takes Lucia and Lawrence to NYC to free them. But what they find is beyond their nightmares…. And Baxter the hunter is still seeking his prey, and he's seen through Lucia's frail façade. He will kill the vampire he came for and the others – and the woman who tried to shield them.