Noble Intentions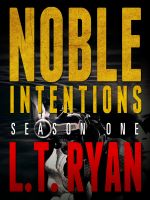 Noble Intentions: Season One
Jack Noble. Assassin for hire. Former Marine and government agent. He makes no mistakes. He passes no judgement. He feels no remorse. So why the hell does he stop to help a lost child on a busy sidewalk moments before he's to complete a deal with one of the east coast's top crime bosses? This simple decision places Jack in unfamiliar territory. He has become the hunted.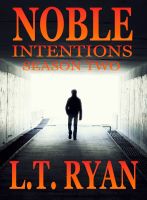 Noble Intentions: Season Two (Episodes 6-10)
Jack Noble is dead. A ghost. At least that is what the world believes. Truth is, he's been hiding out on the Greek Island of Crete for six months. Three people know Jack's secret. One is with him. Another needs him back in the U.S. The third wants him dead. Jack realizes he can't hide forever. He made a mess, now he has to clean it up. He will repay his debt. Or die trying.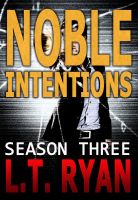 Noble Intentions: Season Three (Jack Noble Thriller)
Jack Noble is on a plane, heading across the Atlantic to perform one last job. A favor for an old friend, he tells himself. Anything to put off an early retirement for a few weeks longer. Shortly after setting foot in London, Jack discovers that not all is what it seems. Jack refuses to quit until he's uncovered the mastermind of a conspiracy that reaches the top of the UK government.