Love Game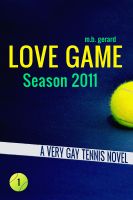 Love Game - Season 2011
PART 1 of the LOVE GAME series. Tennis player Elise has a secret crush on Amanda, one of the top players. But Amanda's in a relationship and unavailable. Or is she? What happens when Elise and Amanda play doubles together? A sizzling cat-and-mouse game begins between the two players. Meanwhile, Sasha spies on the Galloway twins, photographer Tom takes delicate pictures and Lynn plays Love Game.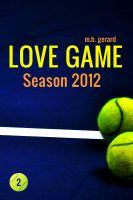 Love Game - Season 2012
PART 2 of the LOVE GAME Series. Promising young tennis player, Gabriella Galloway, has made up her mind. She won't switch matches with her twin sister Luella anymore. This season she wants to enter the Top 10, win a Grand Slam and a girl's heart, all by herself. The latter, however, proves difficult and Gabriella resorts to a common pattern - with serious consequences.