The Umea Bakearen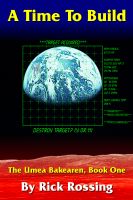 A Time to Build: The Umea Bakearen, Book One
By
Rick Rossing
Series:
The Umea Bakearen
. Price:
$3.99 USD.
Words: 91,360. Language: American English. Published: September 30, 2013. Category: Fiction
Wayne Freed learns that he was born on another world, and that as long as he remains alive, Earth will not be destroyed. So why does it seem that someone wants him dead?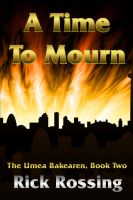 A Time To Mourn: The Umea Bakearen Book Two
Five years ago, Earth entered the Galactic Union and the Polaran War began. Now, Wayne Freed, Earth's Umea Bakearen, is trying to find a way to end the war. Digging through historical records, he discovers something that will change...everything.