Slow Burn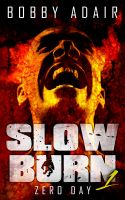 Slow Burn: Zero Day, Book 1
The infection has unexpectedly made its US landfall in Austin, Texas. Zed Zane is viciously attacked and bitten before anybody understands what's going on. With the virus coursing through his veins, he struggles for his life against the infected who might kill him, and the uninfected who fear him.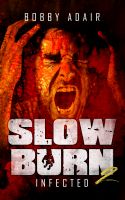 Slow Burn: Infected, Book 2
Slow Burn: Infected picks up the story of Zed, Murphy, and Jerome where Slow Burn: Zero Day ended. Infected and ostracized, Zed, Murphy, and Jerome are back on the street, with weapons to defend themselves but little food in their packs. They embark on a search for Murphy's family while following the rumor of a safe haven in the form of a doomsday bunker under a house in east Austin.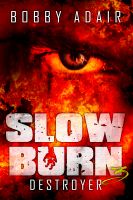 Slow Burn: Destroyer, Book 3
After seeing the carnage at the dormitory at the end of Book 2, a vengeful Zed wants only to kill Mark. But with Mark gone, Zed unleashes his fury on untold numbers of infected in his path as he makes his way back to the hospital, in an attempt to rescue Steph. The staff holed up in the hospital, unfortunately, is in more danger than any suspects and time is running out.