FeMALE TRAITS "The Trilogy"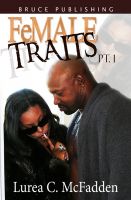 FeMALE TRAITS The Trilogy
the story of sexy, smart and very married Grace Trufant and her playa lifestyle. She is married but somehow she requires more attention than her upstanding man can offer. She plays hard; in fact she is a playa in her own right. This is the tale of Grace's extra love affairs and her lessons learned.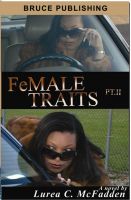 FeMALE TRAITS II (The Trilogy)
Follow the exploits of Grace Trufant as she struggles to recover the life she once had with her husband. All the while trying to keep pace with the fact that she is pregnant and not sure of the paternity of the child growing within her. Add to that the wandering traits of another sister, Felica Hubert and watch how FeMALE TRAITS plays out!!!!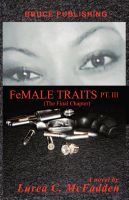 FeMALE TRAITS III (The Trilogy)
After putting her marriage in danger in Pt. I and loosing her baby and nearly her husband in Pt II, what chance is there for Grace to find fidelity in part III? In this last chapter of FeMALE TRAITS,enter stage left is equally beautiful Dominique Branch, her gangster brother and her all too cheating husband, Eugene. Eugene also happens to be Grace's latest conquest. See how it plays out in Pt III.