Kaunis Clan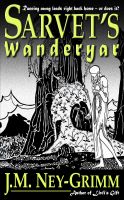 Sarvet's Wanderyar
Running away leads right back home – or does it? Sarvet walks with a grinding limp, and her mountain culture keeps girls close to home. Worse, her mother emphasizes all the things Sarvet can't do. Can dreams - even big dreams - and inner certainty transform impossible barricades into a way out?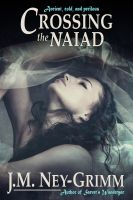 Crossing the Naiad
Its truth forgotten in the mists of time, the old bridge harbors a lethal secret. Neither marble statues awakened for battle nor an ancient roadbed grown hungry, something darker and more primal haunts the stones and the wild river below. Kimmer knows the stories, but she doesn't know why the crumbling span feels so fraught with menace. Her way home lies across the ruin. Dare she take it?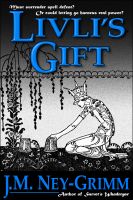 Livli's Gift
In Kaunis-spa′s magical spring, Livli achieves spectacular cures. A born pioneer, she hopes to match new ways for healing with new ways of living. But the Kaunis-sisters fear rapid change. While Livli pushes forward the new, one influential foe pushes back. Home will keep its ancient customs, even if Livli loses everything. Must surrender spell defeat? Or could letting go harness real power?