Dead Forever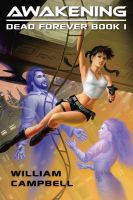 Awakening: Dead Forever Book 1
In a conformist society that reincarnates, the victim of a memory-wipe struggles to decipher his dreams and regain his sense of identity. This exploration of memory, dreams and the subconscious is also an action adventure as the would-be hero faces dire challenges, joined by an oddball crew of fellow rebels whose allegiance is questionable. Awakening begins the Dead Forever trilogy.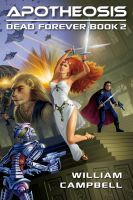 Apotheosis: Dead Forever Book 2
A god? No thanks, too much responsibility. Sequel to Awakening, the hero is plunged into an alien world at war and natives who either regard him as a god or another heretic fit to burn. In a world driven to extremes of intolerance and cruelty, the hero fights for peace but his nemesis has arrived, and he likes playing god, poised to launch unthinkable wrath that fulfills a world-ending prophecy.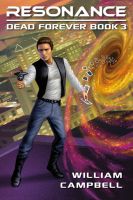 Resonance: Dead Forever Book 3
Sentence: Life on Earth. Sequel to Apotheosis, a boy recalls a past beyond his birth, but adults dismiss the fantasy as the overactive imagination of a child in need of therapy and medication. As an adult, his notions prove true when he encounters friends and foes from a distant past, also reincarnated on Earth. But who is friend and who is foe? Resonance concludes the Dead Forever trilogy.