Healthcare Decision Guides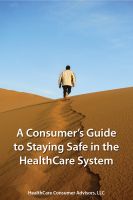 A Consumer's Guide to Staying Safe in the HealthCare System
This book discusses medical errors that occur in the healthcare system. It provides information and recommendations on how to prevent medication errors, communicate effectively with your physician and other healthcare providers, reduce your risk of infection in the hospital, etc. In all, you will find this book a useful guide to keeping you safe when you seek medical care.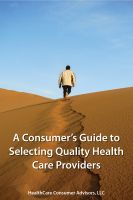 A Consumer's Guide to Selecting Quality Health Care Providers
This book addresses the important issue of how to find high quality physicians, hospitals, nursing homes, home care agencies and renal dialysis facilities. Several leading websites such as Hospital Compare, Nursing Home Compare and others are profiled. Information available on these websites is described as well as how to use this information to select exceptional providers.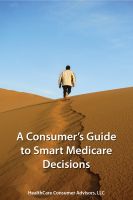 A Consumer's Guide to Smart Medicare Decisions
This book provides a guide to those new to Medicare and those who want to evaluate and revise their annual options. It covers the four parts of Medicare (Parts A,B,C,D), factors affecting initial Medicare decisions, enrollment periods, how to make changes to your current coverage and how to use tools to help you select Prescription Drug plans, Medicare Advantage Plans and MEDIGAP insurance.