Bloodtruth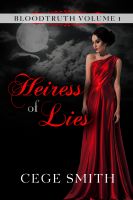 Heiress of Lies (Bloodtruth #1)
Blood never lies, but people do… With the King of Altera on his deathbed, all eyes are on his only child, eighteen-year-old Angeline Robart. The crown princess is called from her studies to return to her father's side, but is kidnapped en route by Connor, a mysterious rogue who has his own reasons for becoming involved in the high stakes game of political intrigue.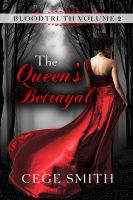 The Queen's Betrayal (Bloodtruth #2)
Newly crowned Queen Angeline Robart is in a world of trouble as the lines of loyalty blur in this continuation of the heart-pounding paranormal Bloodtruth series.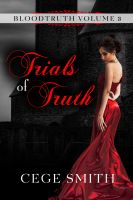 Trials of Truth (Bloodtruth #3)
No one is safe in Altera as the lines between good and evil blur even further in this third installment of the Bloodtruth series. Queen Angeline Robart left her kingdom in the hands of her betrayer to embark on a mission to find her cure. Connor is forced to make a decision between his fate and his love for Angeline. Back in the capital city of Brebackerin, Malin finds that enemies lie in wait.