The Burn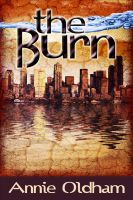 The Burn
The Burn is full of nuclear fallout, roving gangs, anarchy, unreliable plumbing. That's what Terra's father says. But she hates life in her comfortable colony at the bottom of the Pacific Ocean, and she would pay any price to leave. When she escapes, she must decide where her loyalty lies: with the colony she despises or the Burn, where every day is a race for survival.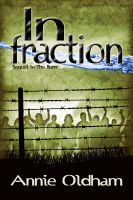 Infraction
Violent nomads. The coming winter. Jack's unspoken feelings. Leaving the settlement is more difficult than Terra ever imagined. But what she should fear most is the government. Imprisoned in a labor camp, Terra learns just how much the corrupt regime wants absolute control. But there's always the call of the ocean, and her captors just might underestimate how powerful that call can be.
The Reaping
The government is perfecting the loyalty serum, and Terra knows what that means—the agents will have absolute control. Now she faces her most daunting challenge yet: she must return to the colony to ask the council—and her father—to help her destroy the serum. With the aid of old friends and unexpected allies, Terra races toward a confrontation that will decide her fate on the Burn forever.