The Pulse Trilogy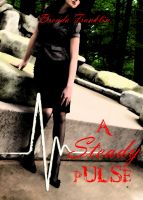 A Steady Pulse (Pulse, book 1)
Just wanting a vacation to catch her breath after the death of her father, Elizabeth Parks gets more than she could have ever bargained for. Trapped in a tangle of family betrayal between vampires she finds that the only way to live is to become one of them, though it's not so bad when she has a vampire like Virgil Hart to protect her, no matter what.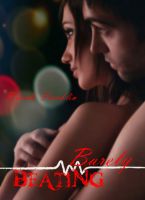 Barely Beating (Pulse, book 2)
A Paranormal romance you don't want to miss! Elizabeth Parks is in the first phase of becoming a vampire and Virgil couldn't be happier to have her apart of his life, but with William still on the loose and Elizabeth wanting to go home things couldn't be more stressful.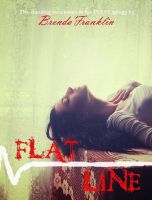 Flat Line (Pulse, book 3)
With everything falling into place and less than three days before Elizabeth and Virgil's upcoming wedding, the only thing bothering Virgil is his perfectionist sister, Helena, but that's not what's bugging Elizabeth. An unwelcomed face from the past, a vampire pulse stalking about, and secrets being kept will Elizabeth and Virgil ever find a happy ending? A conclusion you don't want to miss!