Civitas Rising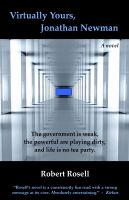 Virtually Yours, Jonathan Newman
Work, sex, relationships, and the meaning of life - in the future. "Virtually Yours, Jonathan Newman" is a provocative thriller about an ordinary American family swept along by political currents that spin their lives out of control. It's a dystopian peek at a libertarian future where the government is weak, the powerful are playing dirty, and life is no tea party.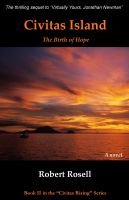 Civitas Island - The Birth of Hope
Rachel Newman and Marco Prima find themselves caught up in a toxic mess in this thrilling tale of a country gone mad. The young lovers confront their personal phantoms while desperately fending off powerful corporate forces intent on destroying their tiny island refuge. It's a David versus Goliath battle with impossible odds. Hang on for a wild ride!