Theme Park in Your Pocket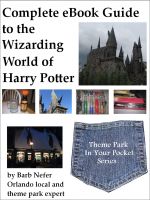 Complete eBook Guide to the Wizarding World of Harry Potter
The Wizarding World of Harry Potter put the Islands of Adventure theme park on the map and stole some of the Walt Disney World thunder. Harry Potter fans visited Universal Orlando Resort in droves, and the popularity of this recreation of Hogsmeade, complete with Hogwarts Castle, which contains the "Harry Potter and the Forbidden Journey" ride, continues unabated.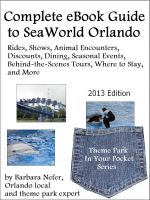 Complete eBook Guide to SeaWorld Orlando
SeaWorld Orlando is so much more than an "animal park." Shamu is its big attraction, but there's so much more to see beyond the dolphins, killer whales, sea lions, penguins, and other creatures. Besides a full schedule of shows and animal interaction opportunities, SeaWorld Orlando features rides, including world-class roller coasters, a kids' area, and special events throughout the year.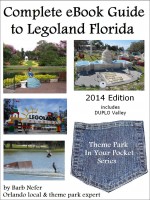 Complete eBook Guide to Legoland Florida
2014 Edition: includes DUPLO Valley. Legoland Florida is the Sunshine State's newest theme park and water park, built on the grounds of the old Cypress Gardens in Winter Haven, Florida. Because of its rich legacy, Legoland Florida is a lush, beautiful park that has even preserved the historic Cypress Gardens area.